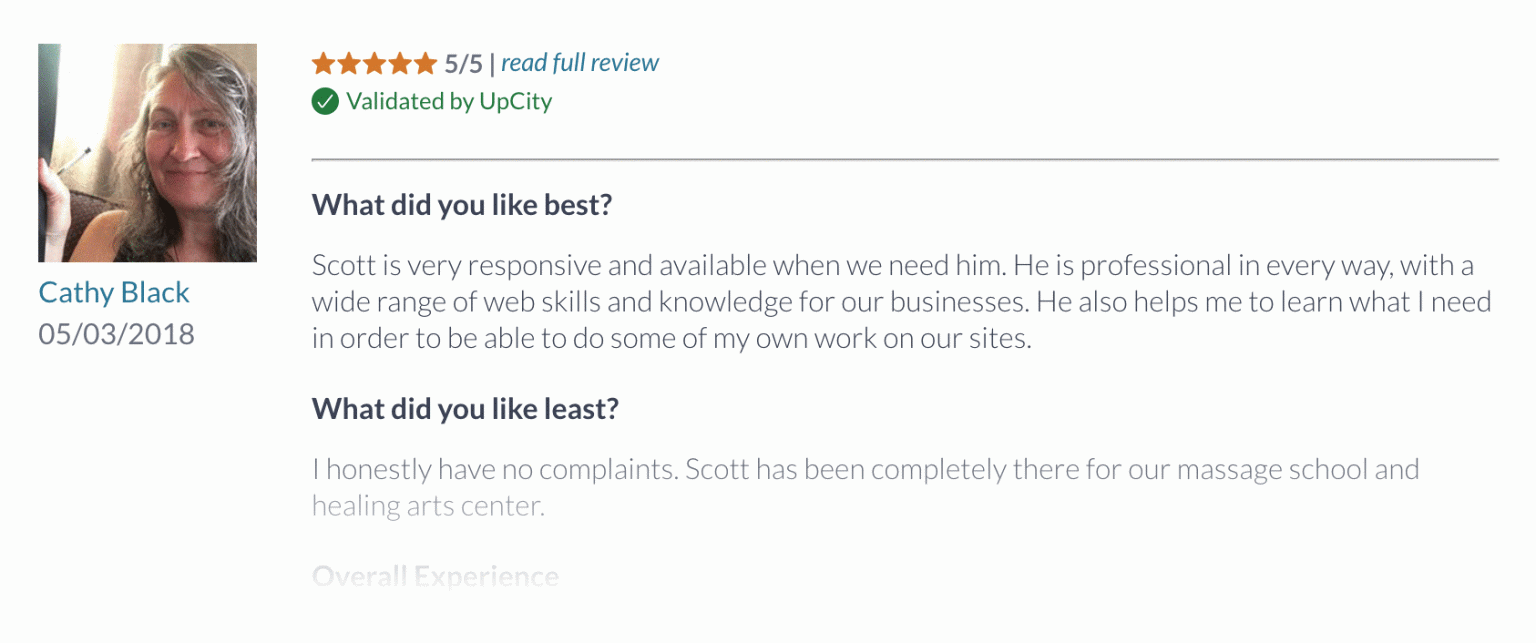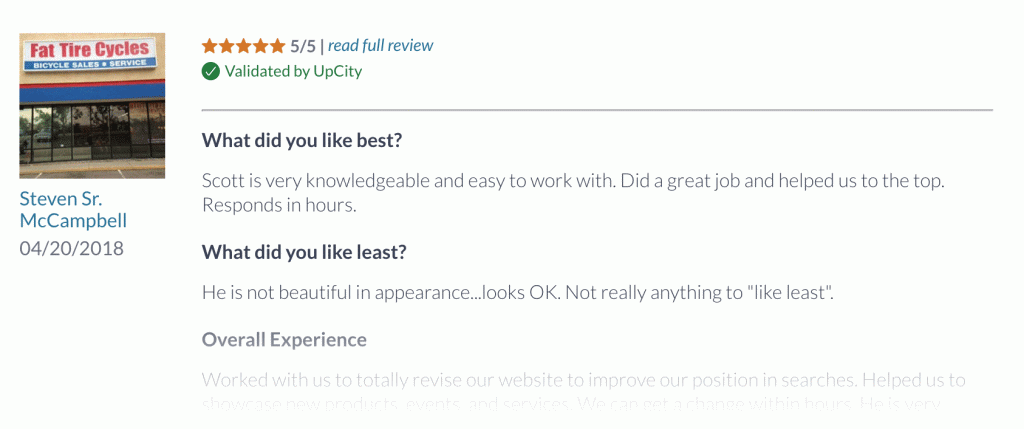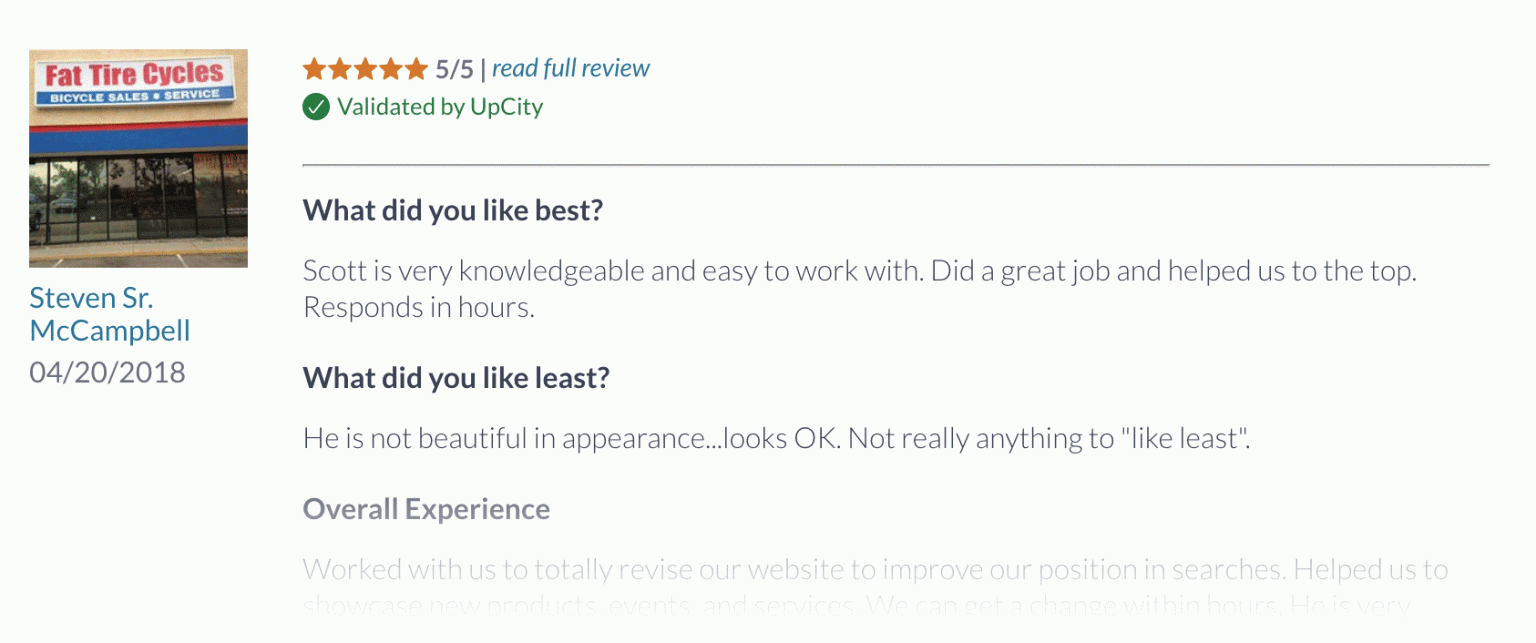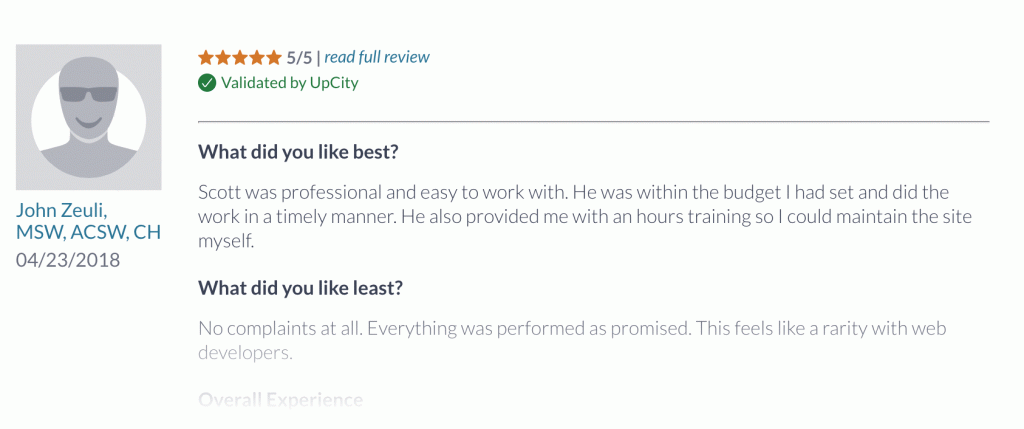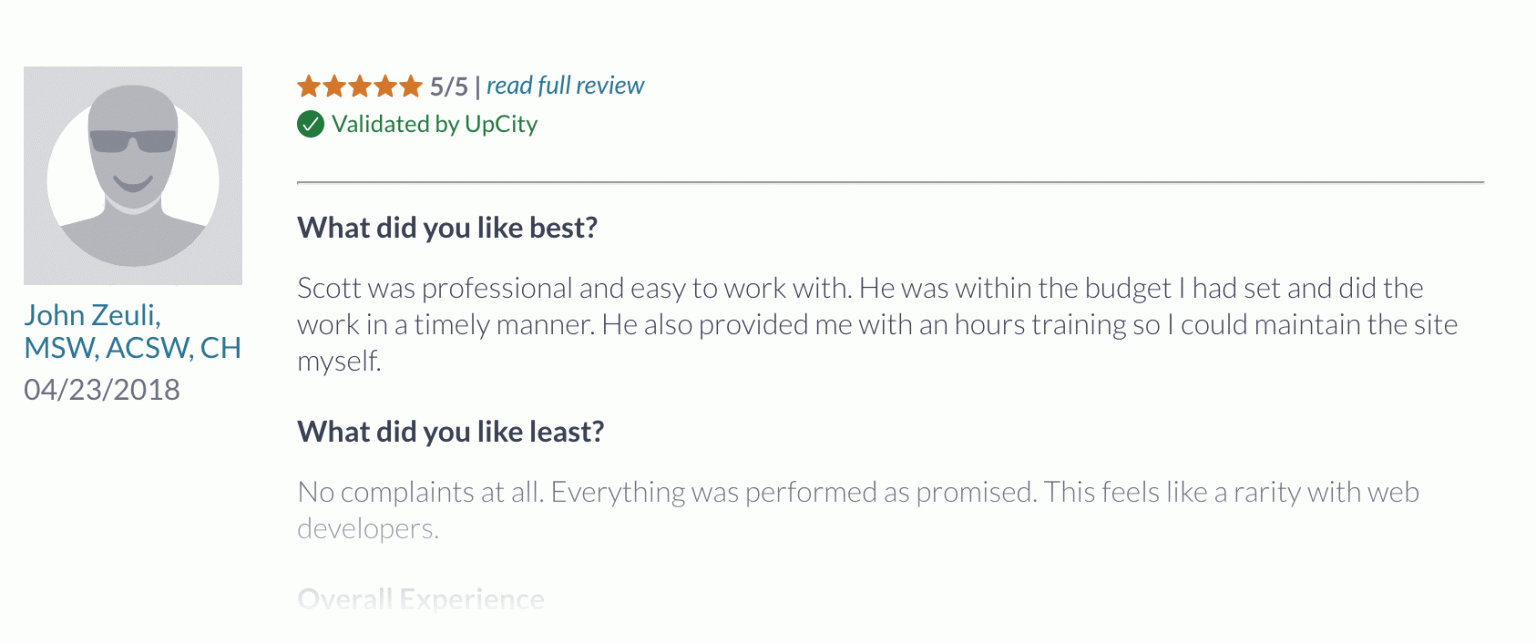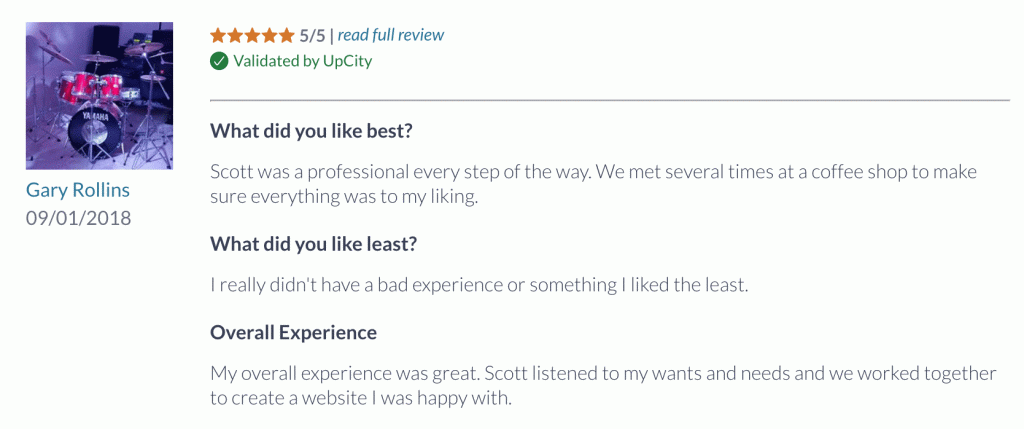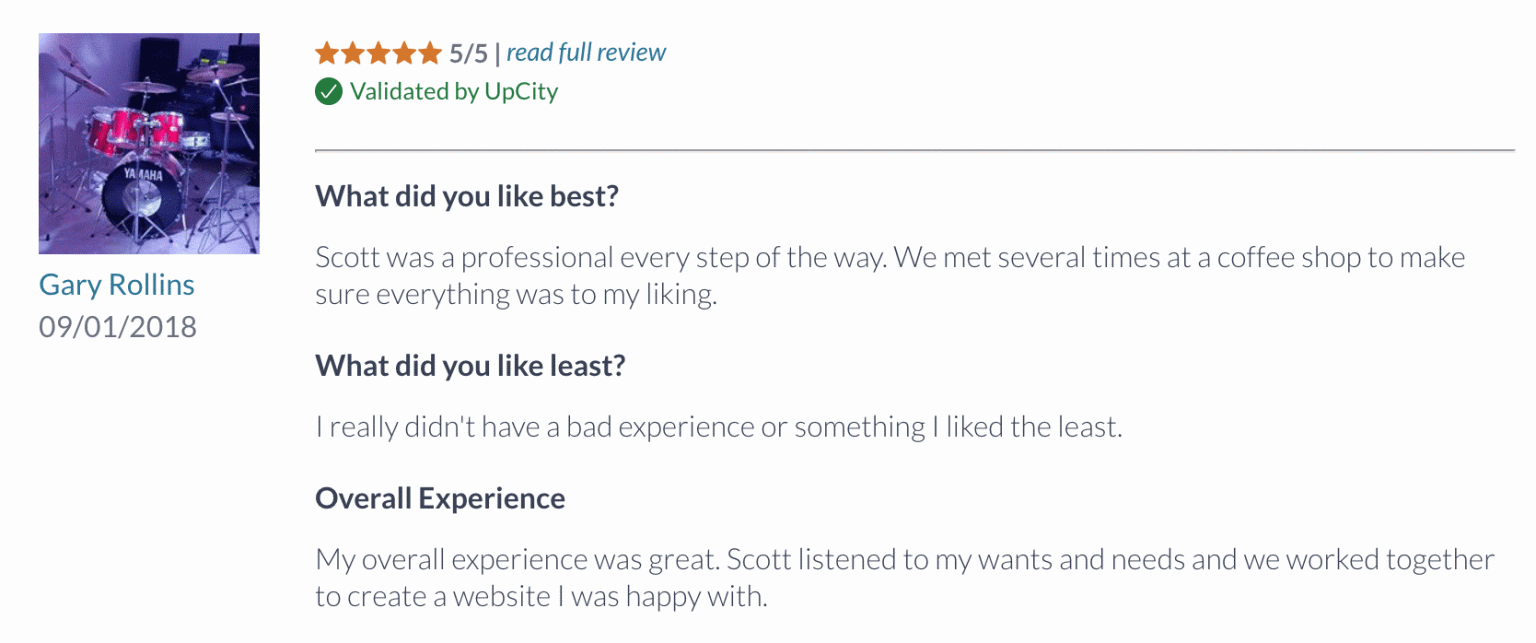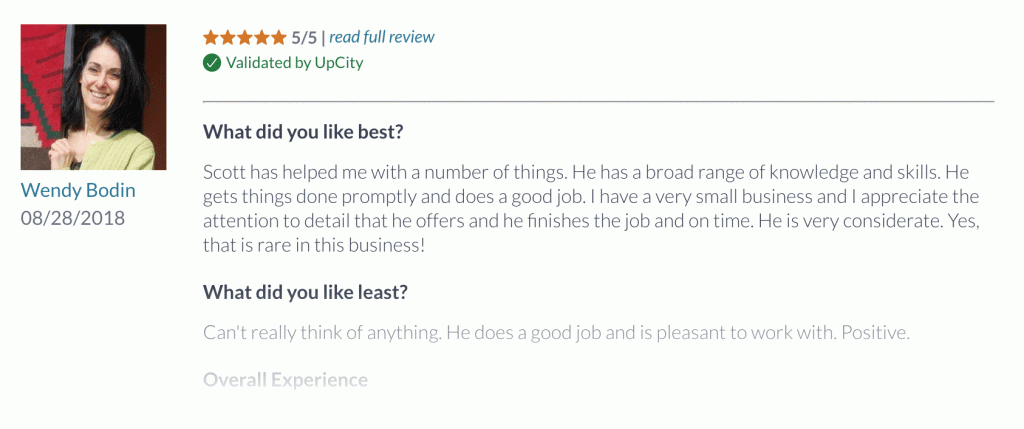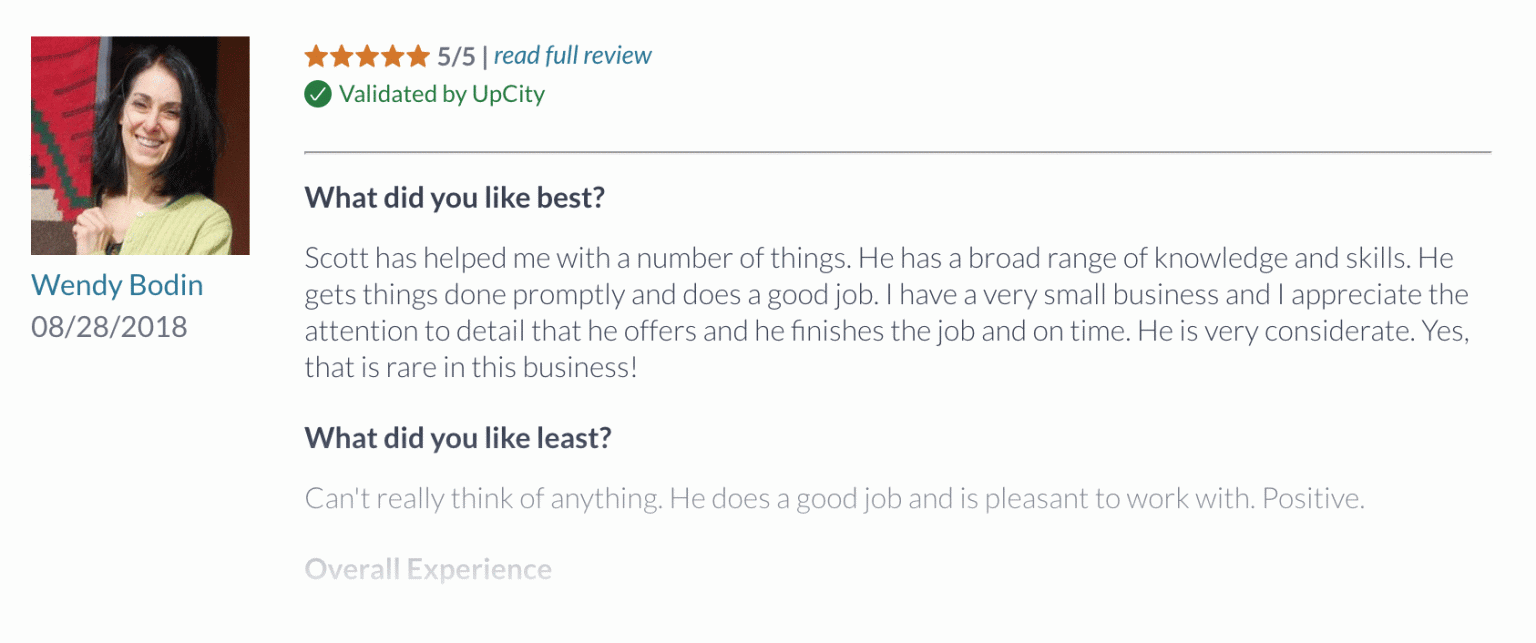 Google Reviews
[grw place_photo="https://www.websitesabq.com/wp-content/uploads/2019/09/logo-in-progress2.png" place_name="Websites ABQ" place_id="ChIJaQcxPfSfGIcR6ouZiEUesQk" pagination="99″ text_size="120″ refresh_reviews=true lazy_load_img=true reduce_avatars_size=true open_link=true nofollow_link=true view_mode="list"]
Angie's List Reviews

TASK: Create a new website for my business.
REVIEW: Website ABQ created an excellent site for my business at a great price. . He was on time and in budget.. He included a complimentary extra hour to show me how to make changes to the site myself. He was both detailed and visually oriented, both necessary traits for creating my site. He was easy to work with. Scott at Website ABQ exceeded my expectations. He's a great resource.

TASK: Web Design and Maintenance
REVIEW: We needed a webmaster. Websites ABQ takes care of everything beautifully on an on-going basis for us. I think his rates are very reasonable.

TASK: Web Design and Maintenance
REVIEW: Great! He is super responsive and cares about the quality of his work. We are so fortunate to have him!

---

TASK: Web Design and Maintenance
REVIEW: Our existing website (fattirecycles.com) had not been updated in months since our maintenance person moved and was no longer doing this type of work. Scott Cooper added many new sections, enhanced our SEO structure, and made the site look much better.We now rank in the top one or two positions (organic searches, not pay-per-click) in most anything having to do with bicycles and accessories. Couldn't be much better. He continues to make improvements each month, or "same-day" changes if we have something urgent. Works days, nights, weekends as needed.